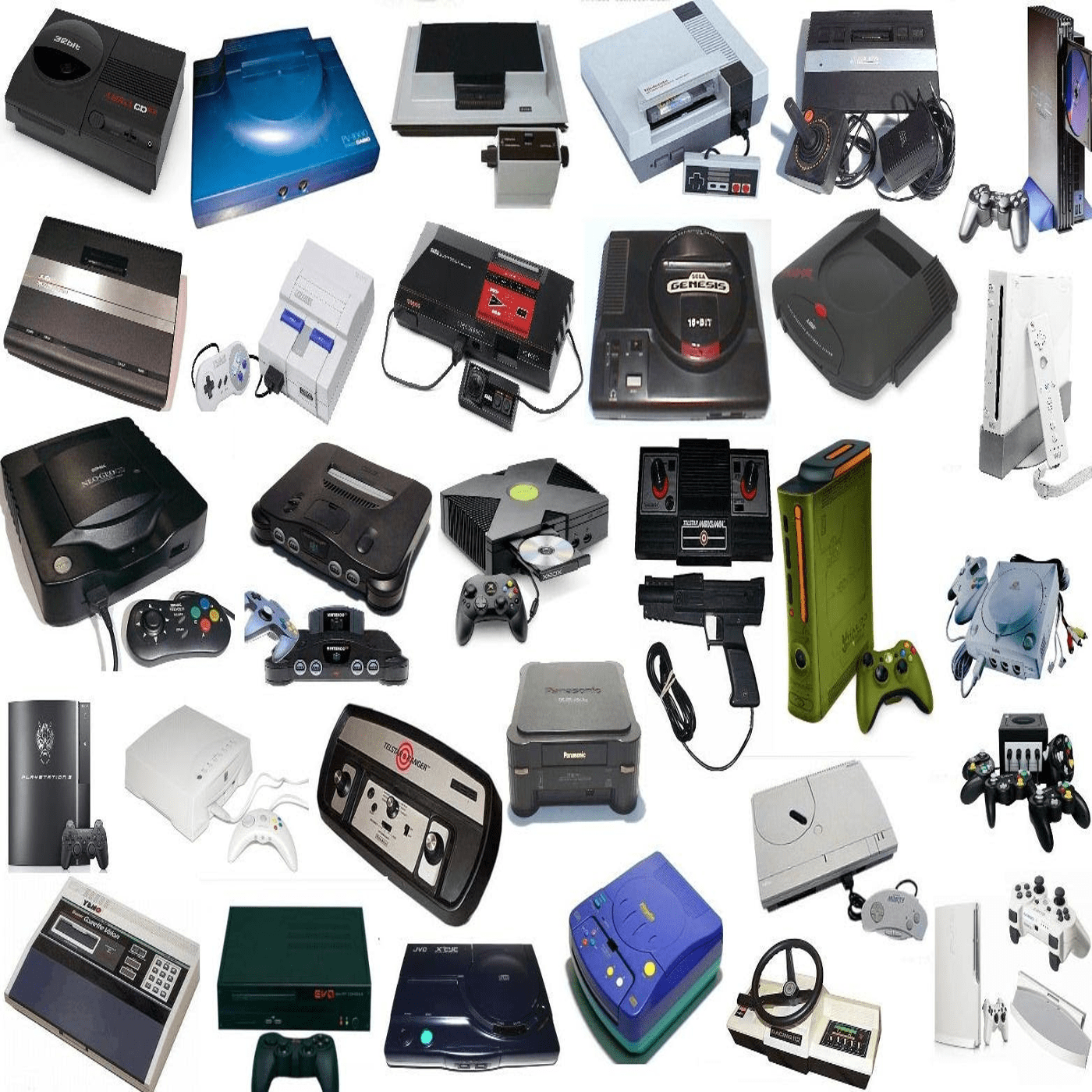 Episode #127 of BGMania. The next generation of consoles arrives in less than a year. As gamers everywhere prepare for the arrival of the PlayStation 5 and Xbox Scarlett, Bryan and Frank decided it would be fun this week to look at the last year that 18 of the most popular home consoles and handhelds were in their prime. The dates listed below may not reflect the dates we mention during the actual show, as we went off the North American swansong year for each console, and the dates below are always listed by first release. Enjoy the show!
---
Please send all track requests for future episodes, feedback, comments, questions, and concerns to bgmania@leveldowngames.com
---
The tracklist for today's episode is as follows:
Minister Pumpkin's Palace (Princess Tomato in the Salad Kingdom) [1984]
Superman Theme (The Death and Return of Superman) [1995]
Baddies on Parade (Donkey Kong Country 3) [1996]
The Legendary Mashin (Magic Knight Rayearth) [1995]
Holy City (Legend of Dragoon) [1999]
Battle Tower Outside (Pokemon Crystal) [2000]
You Win (Dr. Mario 64) [2001]
Vengeance is Mine -Radical Highway- (Sonic Adventure 2) [2001]
VS. Chozo Guardian (Metroid: Zero Mission) [2004]
Abandoned Castle (Castlevania: Curse of Darkness) [2005]
The True Mirror (Baten Kaitos Origins) [2006]
Nippy Dog (God Hand) [2006]
Snowy Zone (Kirby Mass Attack) [2011]
Boo's Horror Castle (Mario Party 9) [2012]
Dodonga's Theme (Patapon 3) [2011]
The Path (The Last of Us) [2013]
Shadow of the Bat (Batman: Arkham Origins) [2013]
Reincarnation (Tokyo Mirage Sessions #FE) [2015]
---
 CONTACT US
◘ Website: http://leveldowngames.com/
◘ Discord: https://discord.gg/Vqfdeaf
◘ Twitter: https://twitter.com/OriginalLDG
◘ Instagram: https://www.instagram.com/bryan.ldg/
◘ Facebook: https://www.facebook.com/leveldowngaming
◘ LDG Twitch: https://www.twitch.tv/leveldowngames
◘ Kyle/Streamworks Alliance Twitch: https://www.twitch.tv/bruce_dedeuce
---
AFFILIATE LINKS
Please consider supporting Level Down Games and all of our content by using the following affiliate links. Thanks so much!
◘ Amazon: https://www.amazon.com/?tag=levdowgam-20
◘ Audible: https://amzn.to/2uGf6Rm
◘ Green Man Gaming: http://bit.ly/2mwcnpd
◘ Fanatical: http://bit.ly/2MGOFFF
◘ ORIGIN PC: http://www.originpc.com/?aid=5118
◘ RAZER: http://leveldowngames.com/razer
---