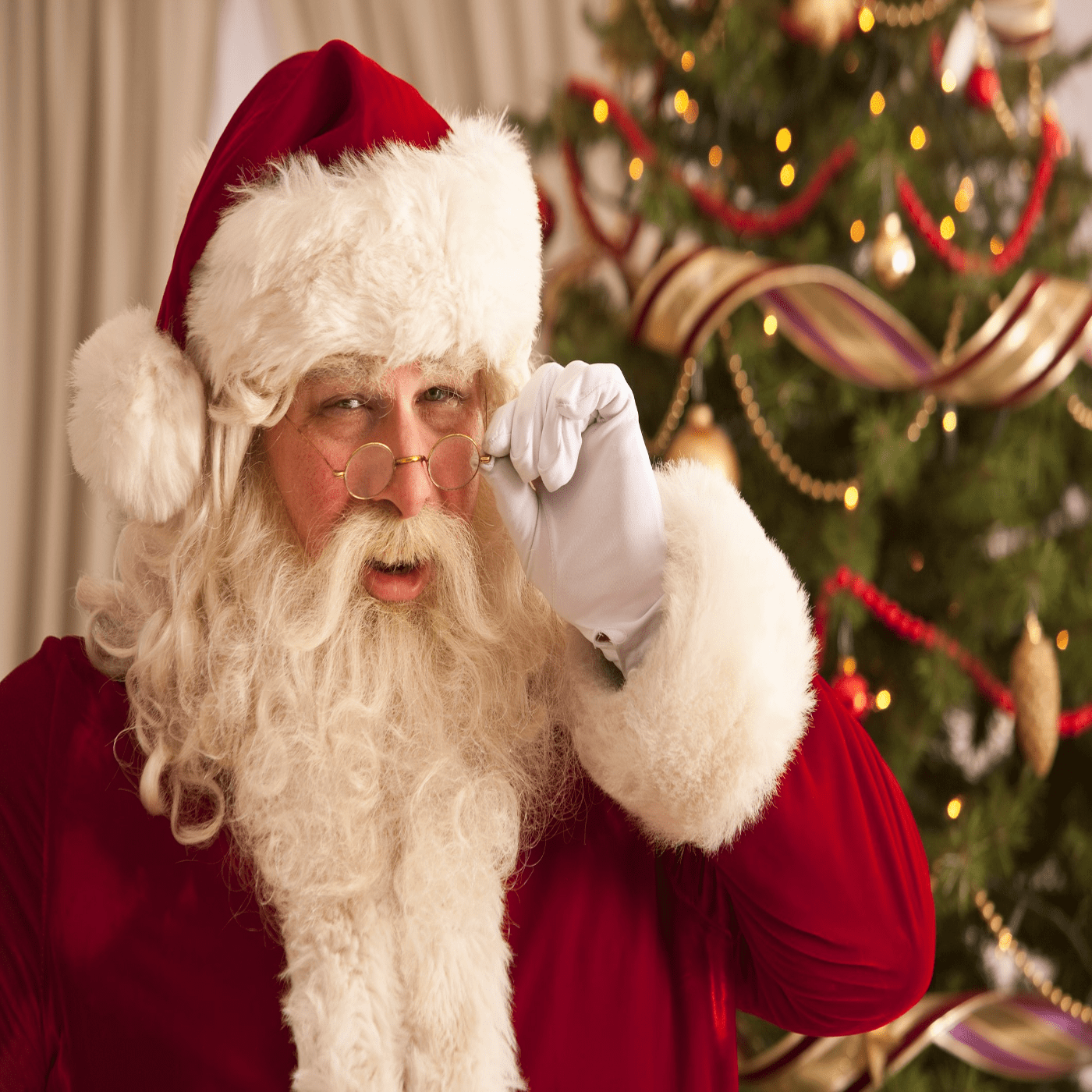 Episode #129 of BGMania. MERRY CHRISTMAS! For the first time ever, BGMania and Christmas fall on the same Wednesday, which just so happens to be the last Wednesday of this month. We put up a special edition of Radio Hour Volume 30 yesterday as a bonus episode, because today, we wanted to do something special. Bryan and Frank sit down in front of the yule log to listen to some festive tracks from games starring the Big Guy in Red himself. After having just finished his flight around the world delivering presents to children everywhere, hopefully Santa Claus relaxes the rest of this Christmas Day with an episode of BGMania dedicated to him. Enjoy the show!
---
Please send all track requests for future episodes, feedback, comments, questions, and concerns to bgmania@leveldowngames.com
---
The tracklist for today's episode is as follows:
Christmas Card Music 1 (Santa Claus no Takarabako) [1987]
Coldest Time of the Year (Dead Rising 4) [2016]
Theme Music (Elf Bowling: Hawaiian Vacation) [2008]
Santa Toy Factory (Clayfighter 63 1/3) [1997]
World 4 Theme (Santa Claus Junior) [2001]
Santa Claus Dungeon (Ragnarok Online 2) [2012]
Stage Theme 4 (Daze Before Christmas) [1994]
The Creature Was Stirring (Sam & Max Episode 201: Ice Station Santa) [2007]
Xmas Dubstep Gun (Saints Row IV) [2013]
Fallout of Christmas (Two Crude) [1991]
Krampus (CarnEvil) [1998]
Totally Scrooged (Gex 3: Deep Cover Gecko) [1999]
Dreams Dreams -Acapella Version- (Christmas NiGHTS Into Dreams) [1996]
Winter Veil Music (World of Warcraft) [2004]
Sugar Plum Toy Shop (Dead Rising 4) [2016]
Holo-Day Bash Event Theme (Apex Legends) [2019]
---
 CONTACT US
◘ Website: http://leveldowngames.com/
◘ Discord: https://discord.gg/Vqfdeaf
◘ Twitter: https://twitter.com/OriginalLDG
◘ Instagram: https://www.instagram.com/bryan.ldg/
◘ Facebook: https://www.facebook.com/leveldowngaming
◘ LDG Twitch: https://www.twitch.tv/leveldowngames
◘ Dan's Twitch: https://www.twitch.tv/kraizd11
---
AFFILIATE LINKS
Please consider supporting Level Down Games and all of our content by using the following affiliate links. Thanks so much!
◘ Amazon: https://www.amazon.com/?tag=levdowgam-20
◘ Audible: https://amzn.to/2uGf6Rm
◘ Green Man Gaming: http://bit.ly/2mwcnpd
◘ Fanatical: http://bit.ly/2MGOFFF
◘ ORIGIN PC: http://www.originpc.com/?aid=5118
◘ RAZER: http://leveldowngames.com/razer
---